News :
à venir
Esch sur Alzette (Luxembourg), Exposition à la Galerie Saladany du 8 février au 4 mars 2023
French institut in Ouagadougou, février, mars 2023
Moogoo Fine Arts, Exposition à Francfort mars-avril 2023
Auction at Piasa, Arts contemporain africains, avril 2023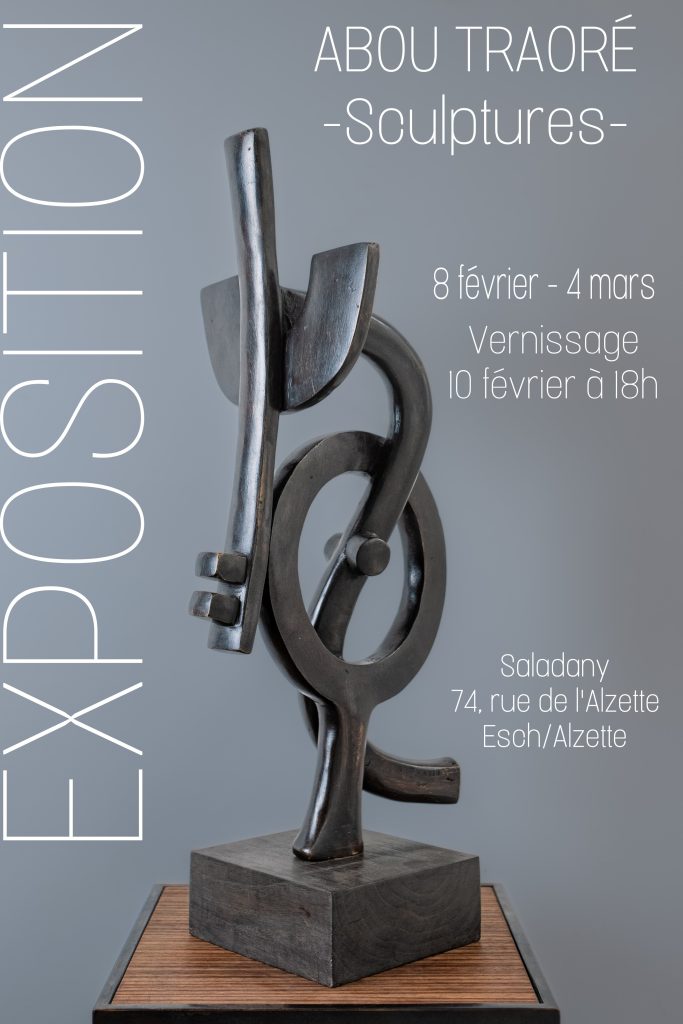 L'artiste burkinabè Abou Traore présentera 14 de ses bronzes lors de l'exposition à la Galerie Saladany au Luxembourg 74, rue de l'Alzette à Esch/Alzette du 8 février au 4 mars
Vernissage le 10 février à partir de 18.00.
The Abou Traore art works will be present at Moogoo Creative Africa Showroom with the support of DDM Contemporary Arts from Burkina-Faso.

L'exposition présentera le travail de 15 artistes vivant et travaillant aux Burkina-Faso dont :
Siriki KI, Abou TRAORE, Christophe SAWADOGO, Pierre GAREL, Boubacar NASSERE, Sahab KOANDA, Madi OUEDRAOGO, Abraham ABGA, Andre Napougba KANE, Issiaka SAVADOGO, Liby Ousmane LOUGUE, Abou SIDIBE, Boureima OUEDRAOGO, Boukare BONKOUNGOU and Kader Abdoul KABORE.

Exhibition from 22 june to 8 july, visit by appointment
Opening june 22
Lieu du show-room :
Gwinnestr. 42, Halle 408, 60 388 Frankfurt am Main
Contact : Eliott Martin +49 163 37 95 324
See moogoo-creative-africa.com/ and www.d-d-m.art
Since 1983, the artist Abou Traoré has been creating sculptures using the lost wax technique.
He works on ritual masks, for their form and social role, while respecting African customs and questioning modern and contemporary African aesthetics.