Oba Shola Akinlabi – OBART – 2020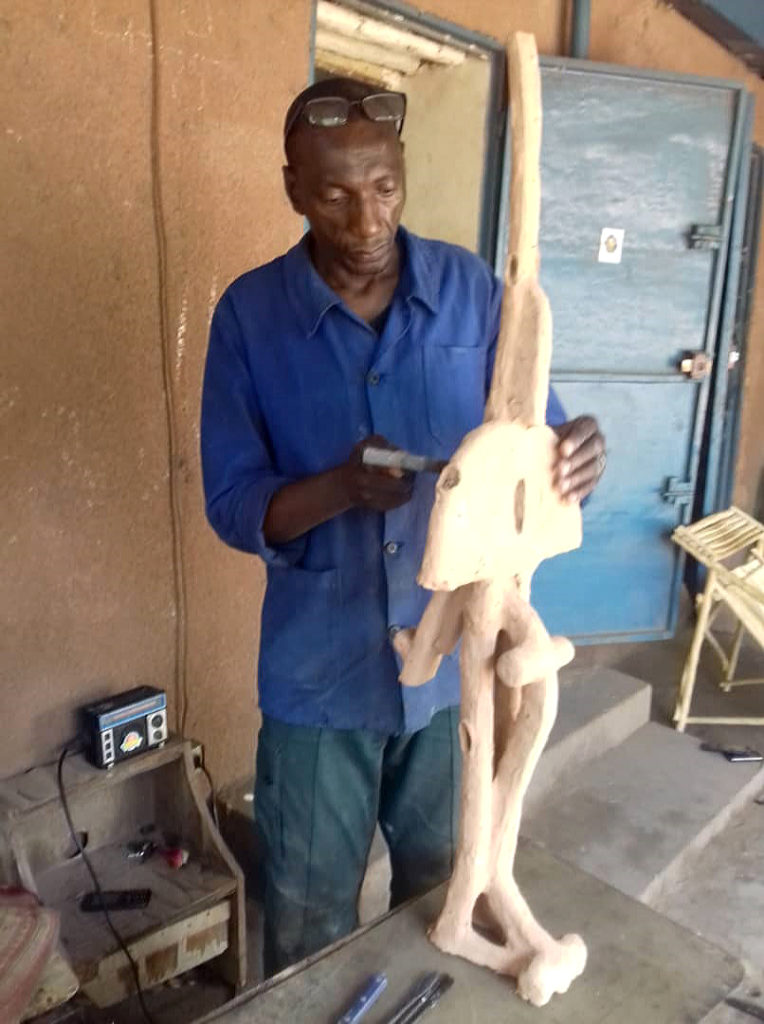 Obart : To begin our interview, would you please introduce yourself?

My name is ABOU TRAORE, a self-taught bronze sculptor and founder. I come from a family of blacksmiths and it is from there that I acquired the bases of my know-how. I am 60 years old, married and father of 4 children.
Obart : How do you define art? And how do you perceive contemporary art?
Beyond the aesthetic dimension, I would define art as a vibration of my inner being that translates into what I would like to create and show.
I think that contemporary art is a reality of our time that is increasingly open to the diverse horizons of our world today. However, the market for contemporary African art is still difficult to access for African artists living on the African continent.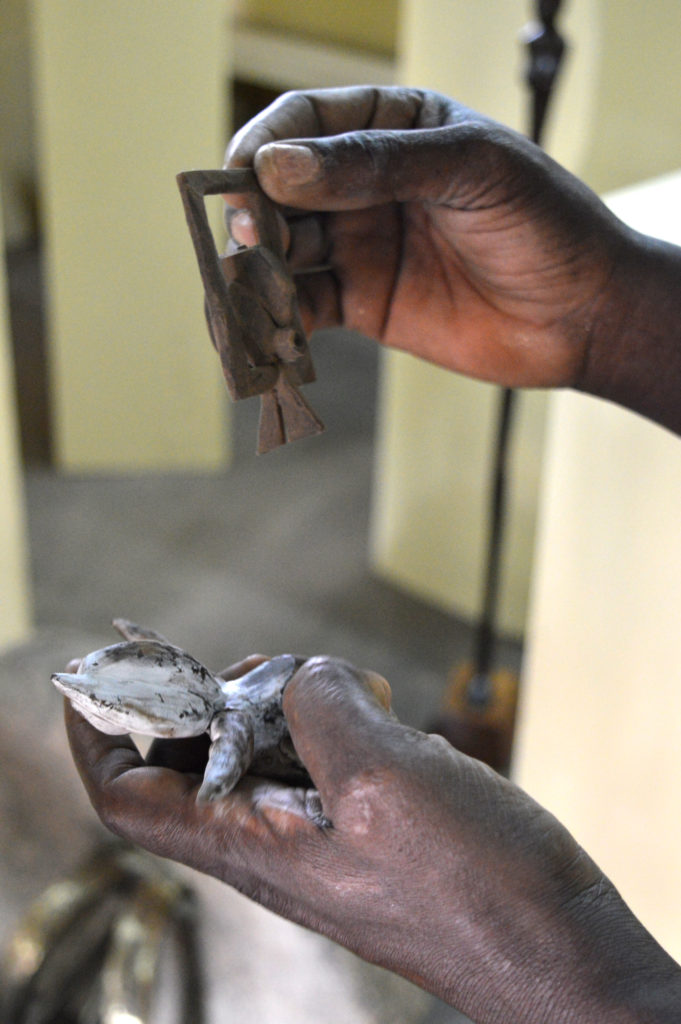 Obart : When did you know you were dedicating your life to art?

It's linked to my origins and since my early youth, I couldn't see myself doing anything else than becoming an artist.
Obart : As an artist, how would you define yourself? How did you come to finalise your print?

It is difficult for me to define myself as an artist. But I am committed to expressing my own values aesthetically and contributing to a universal culture.
My imprint is linked to the mythology of the African mask and the origins of creation, in the traditional African universe. My imprint is therefore linked to my education, my experience, my society and a continuity of transmission.
Obart : What emotions stimulate you? What is the most important work of your creation?
It must be said that emotions are often linked to our state of mind, which can influence us in the inspiration and in the act of creation. But I can say that feelings and the valorisation of man and society predominate in my work.
I can't speak of a single masterpiece, but of the many works that have marked my career, and there are too many to mention just one.
Obart : How is your work viewed by the public? By the artistic community?

The public's view of my work? This is a difficult question. The tendency is to congratulate and encourage you.
But the opinions of arts professionals and some institutions are encouraging for me.