In his work, and while following the way traced by his ancestors, Abou Traoré goes beyond the automatisms of local craftsmanship to question and amplify his bronze practice in the direction of artistic creation.
His work is based on research into the Bobo tradition of the spirit of masks from animals and a modern and contemporary syncretism.
Through his work, he seeks to calm tensions and remind people of the values of living together, of tradition and of respect for the environment.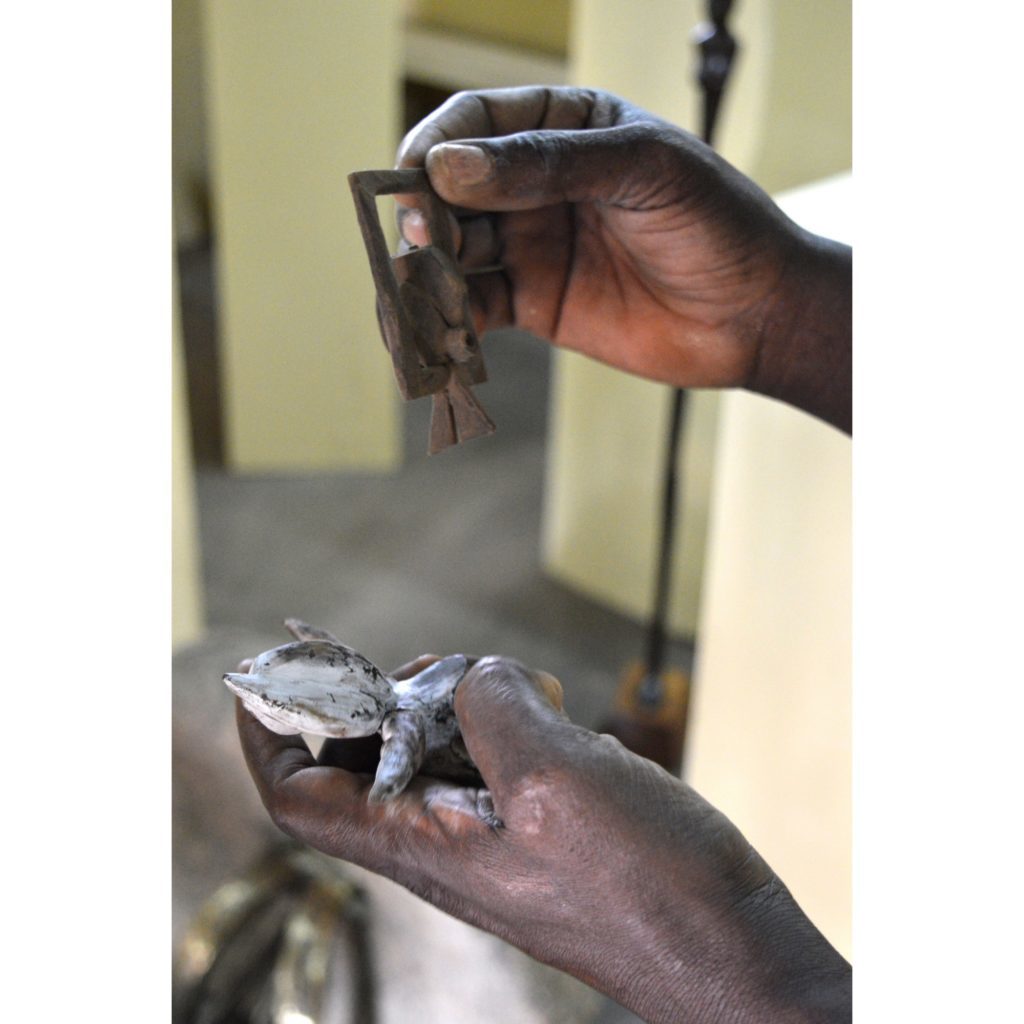 From small wax sketches, a support for reflection and artistic development, he searches, strips and reflects in volume.
Her inspiration comes from this manual process. It revolves around the spirit of the animal and how to move from this schematic representation to abstraction.
He has shared his technique and approach with many bronze craftsmen in Bobo-Dioulasso and has given artistic inspiration to young artists.
He continues his research in the pleasure of doing this job, while recalling that he knows nothing and continues to learn.
Abou Traoré affirms the need to remain present in Burkina-Faso in order to work and develop a specific art rooted in its territory.
---
Abou Traoré works in bronze with lost wax in the traditional way.
He follows and realizes each step of the production of the artwork.
Each of his pieces is therefore unique. Sometimes some of them have been declined, up to three times.
---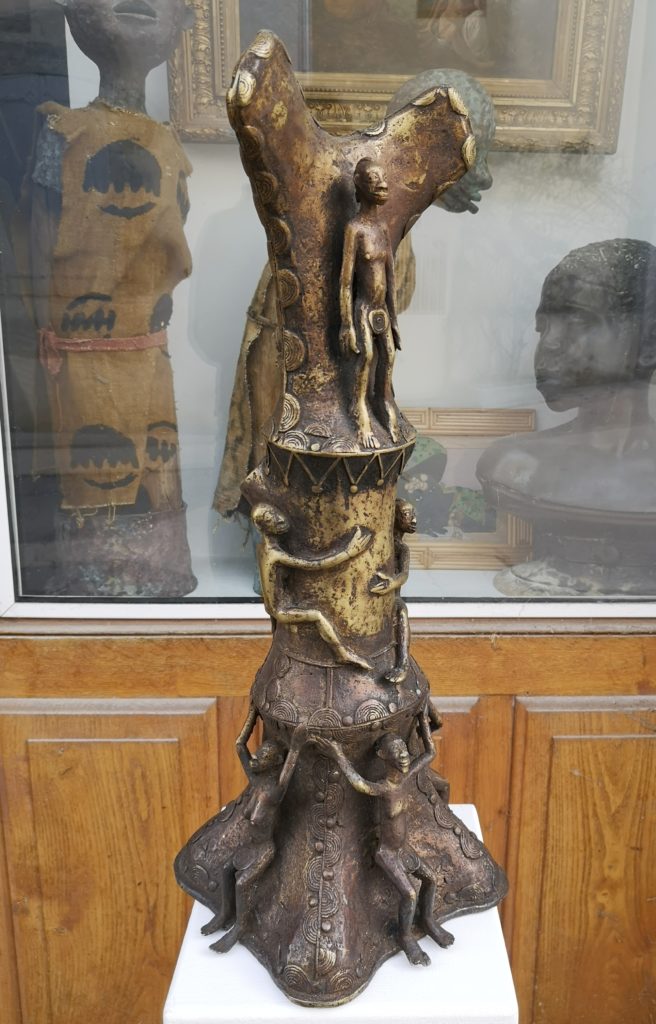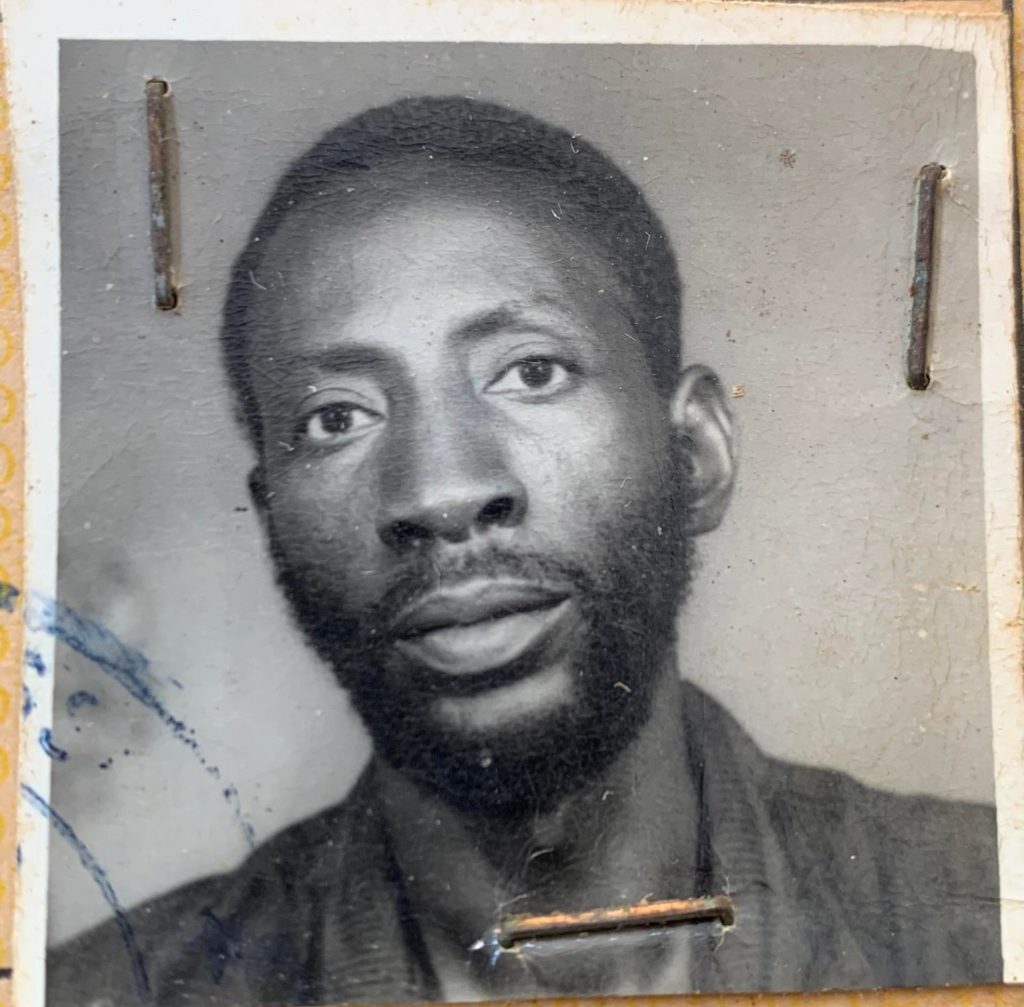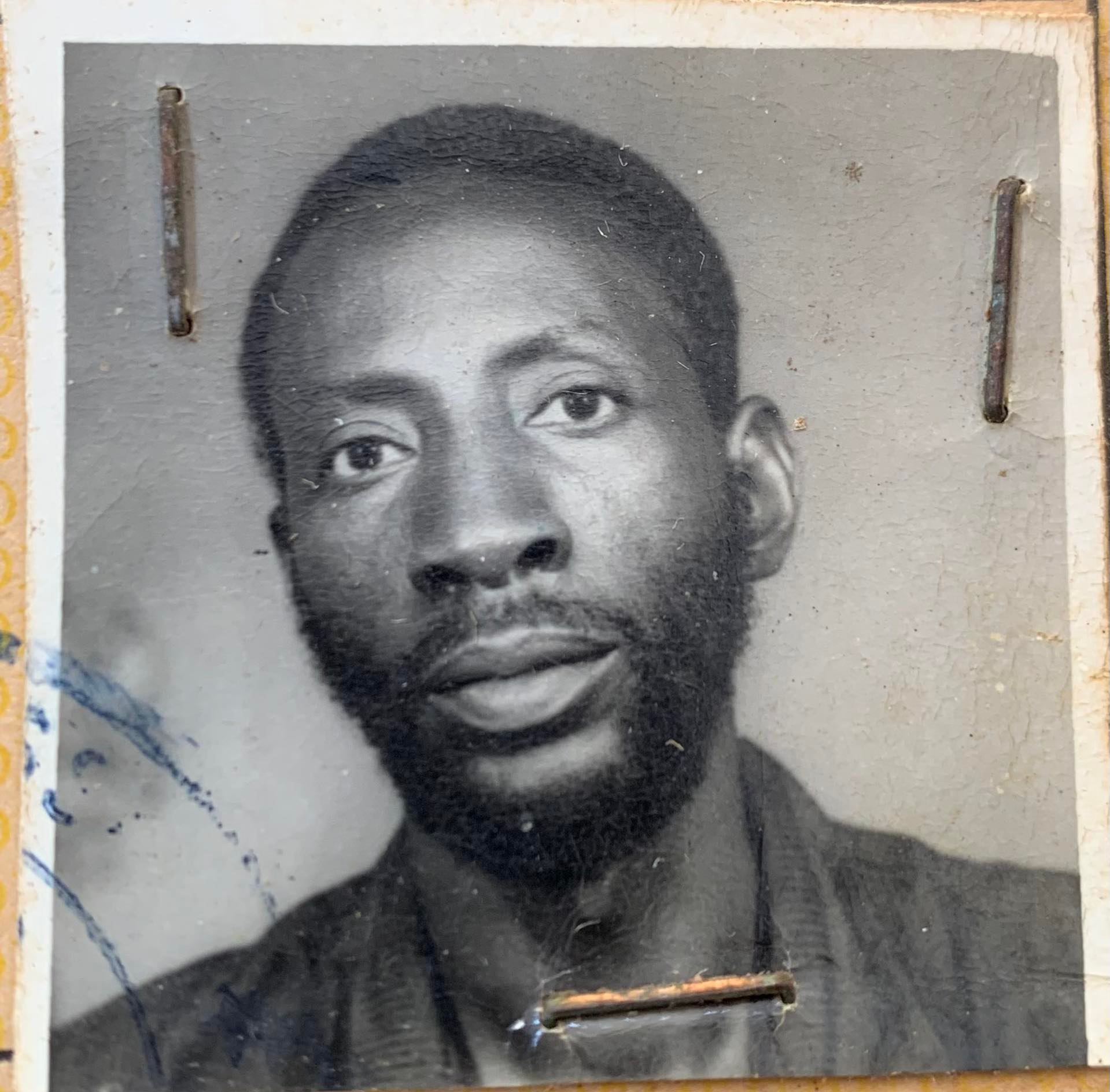 Before finding his singularity, Abou worked in an artisanal research within the workshop of his father, Bassina Traoré.
On the right, photo of Bassina Traoré

Step by step, he set out on a different path towards contemporary creation.
Illustrated are bronzes from before 1990.
On the left: Tree of life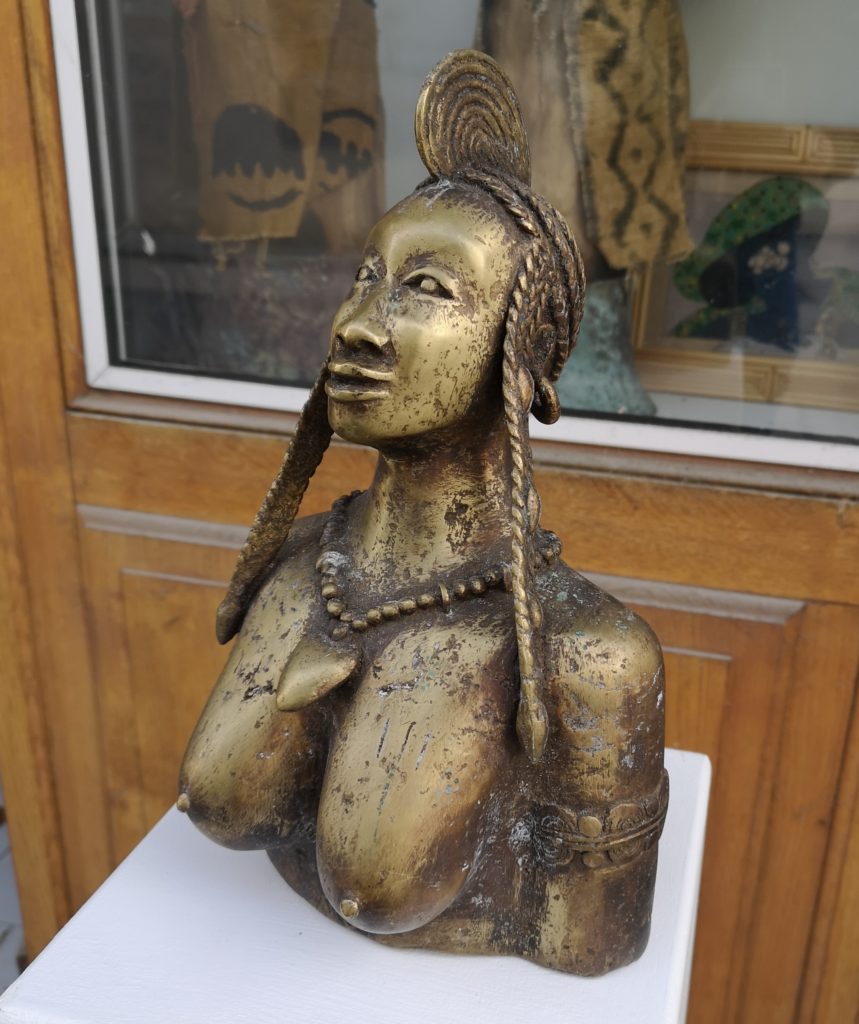 ---
Some photos of Abou Traoré and the workshop in the 1980s.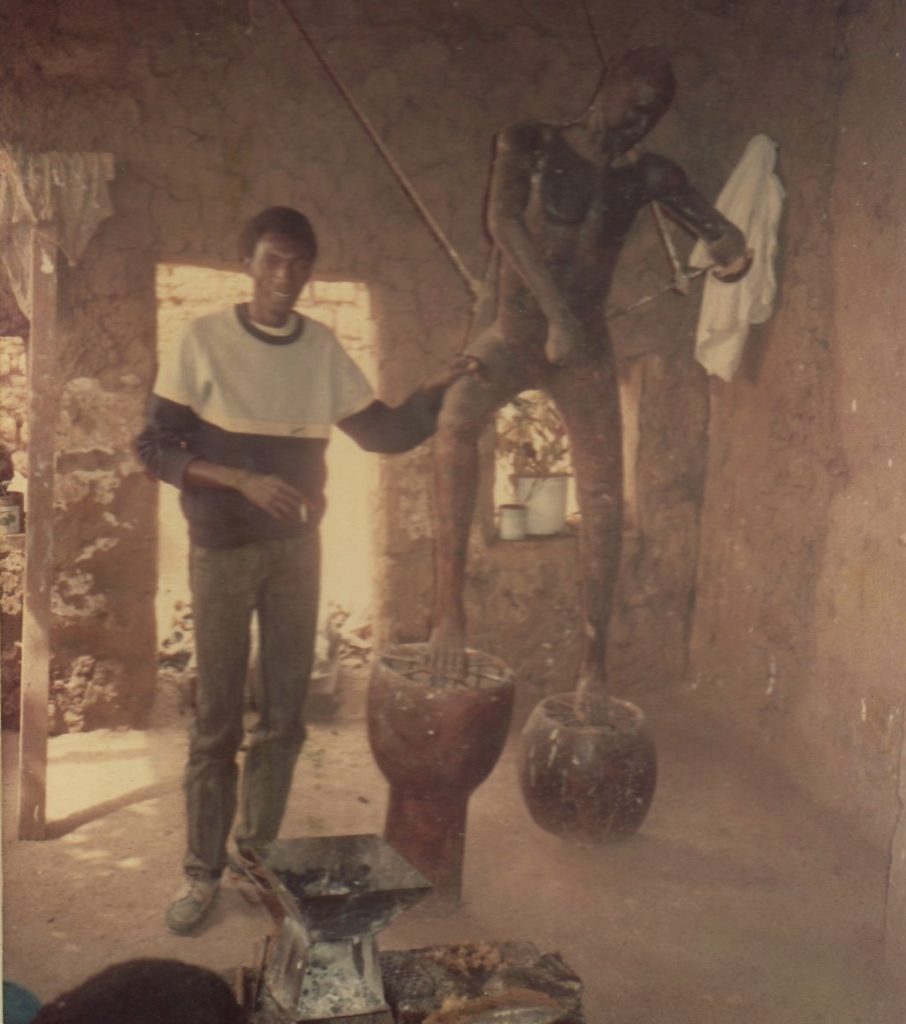 Galerie la PRIMAIRE / Suisse – 1987
1990 Provincial Museum of HOUET - Bobo-Dioulasso - Burkina-Faso
Château de Rolle / Suisse – 1991
1995 Henri MATISSE Cultural Centre - Bobo-Dioulasso Burkina-Faso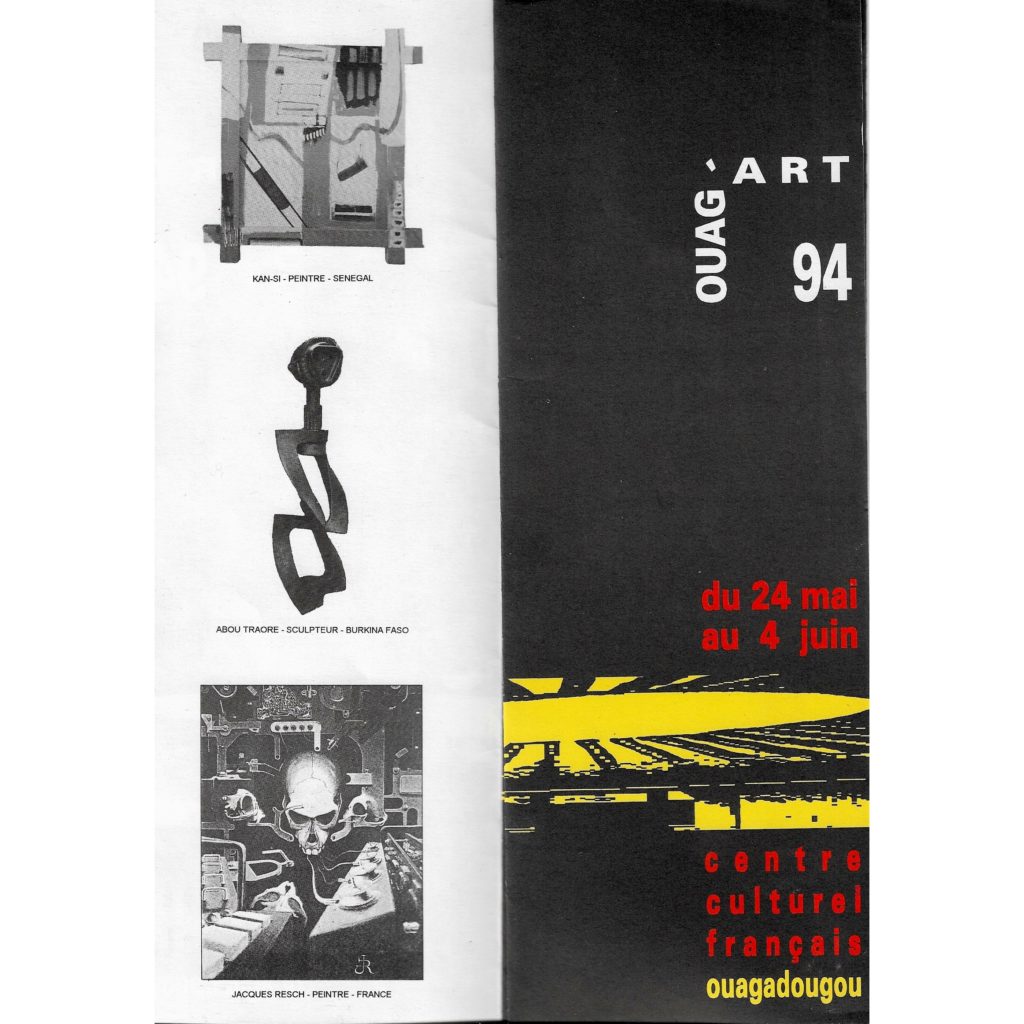 He will soon find a red line to explore.
In 1994, he participated in the second edition of Ouag'Artevent around the plastic arts set up by the Centre Culturel Français de Ouagadougou (CCF) through its director Guy Maurette.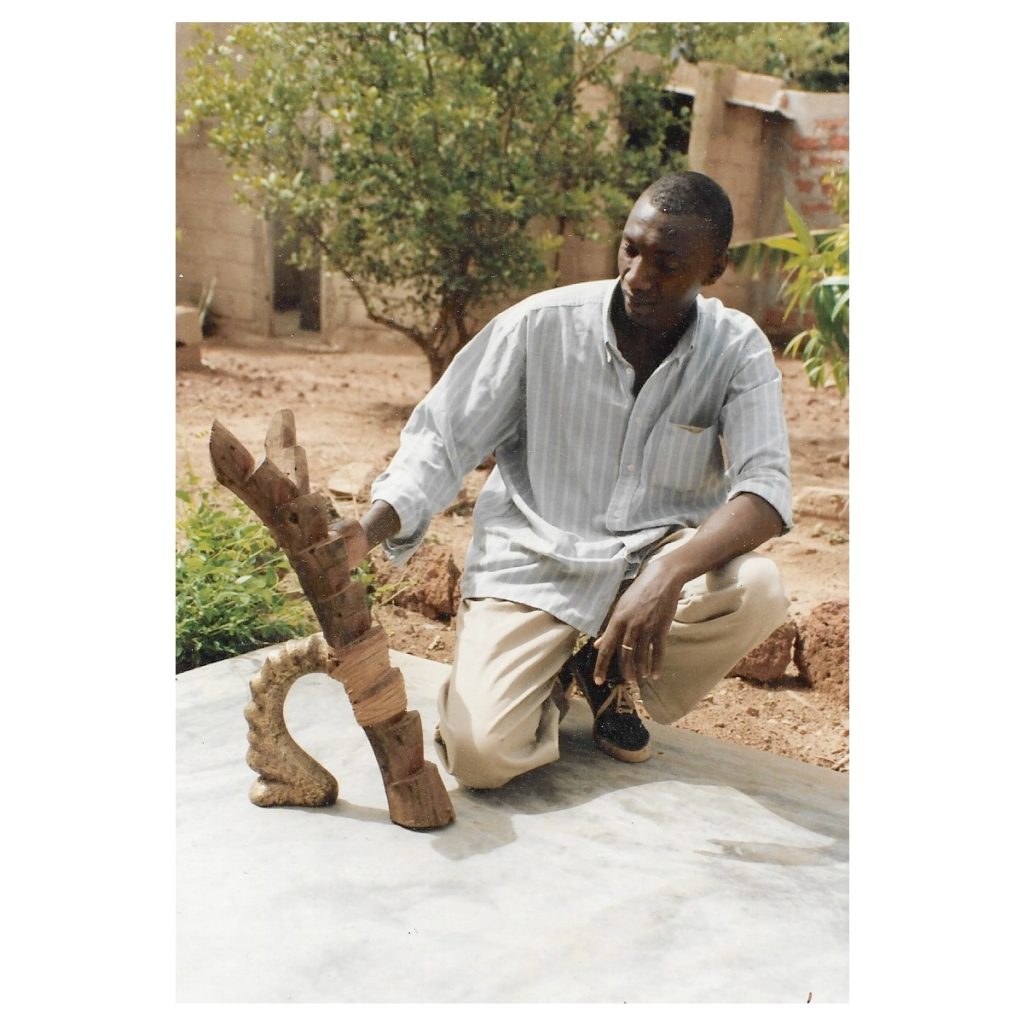 ---
Some photos of the workshop in the 1990s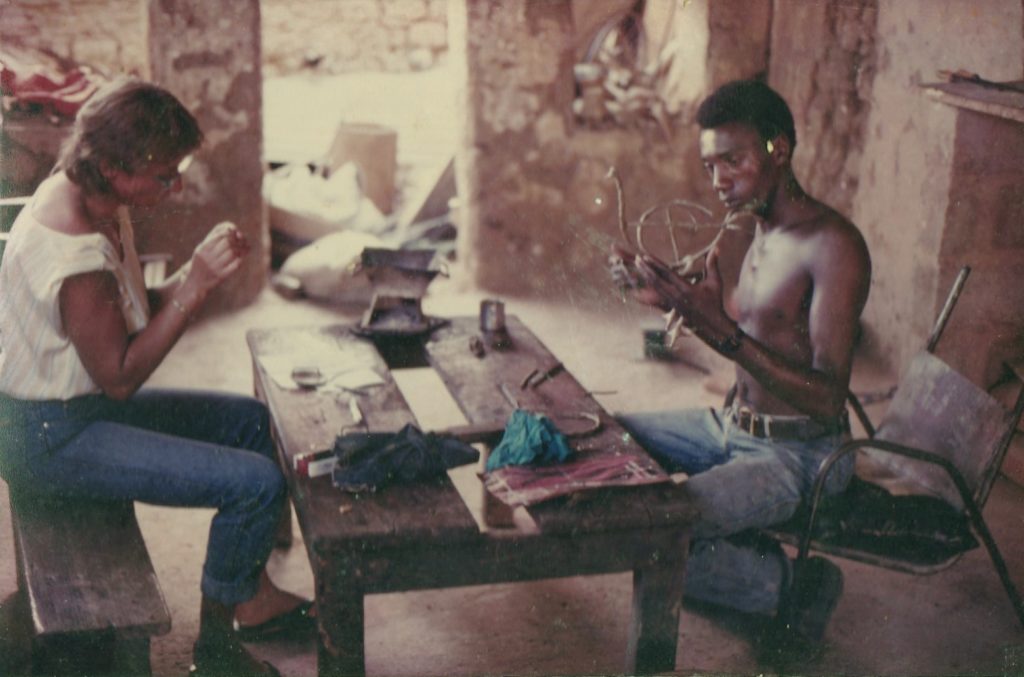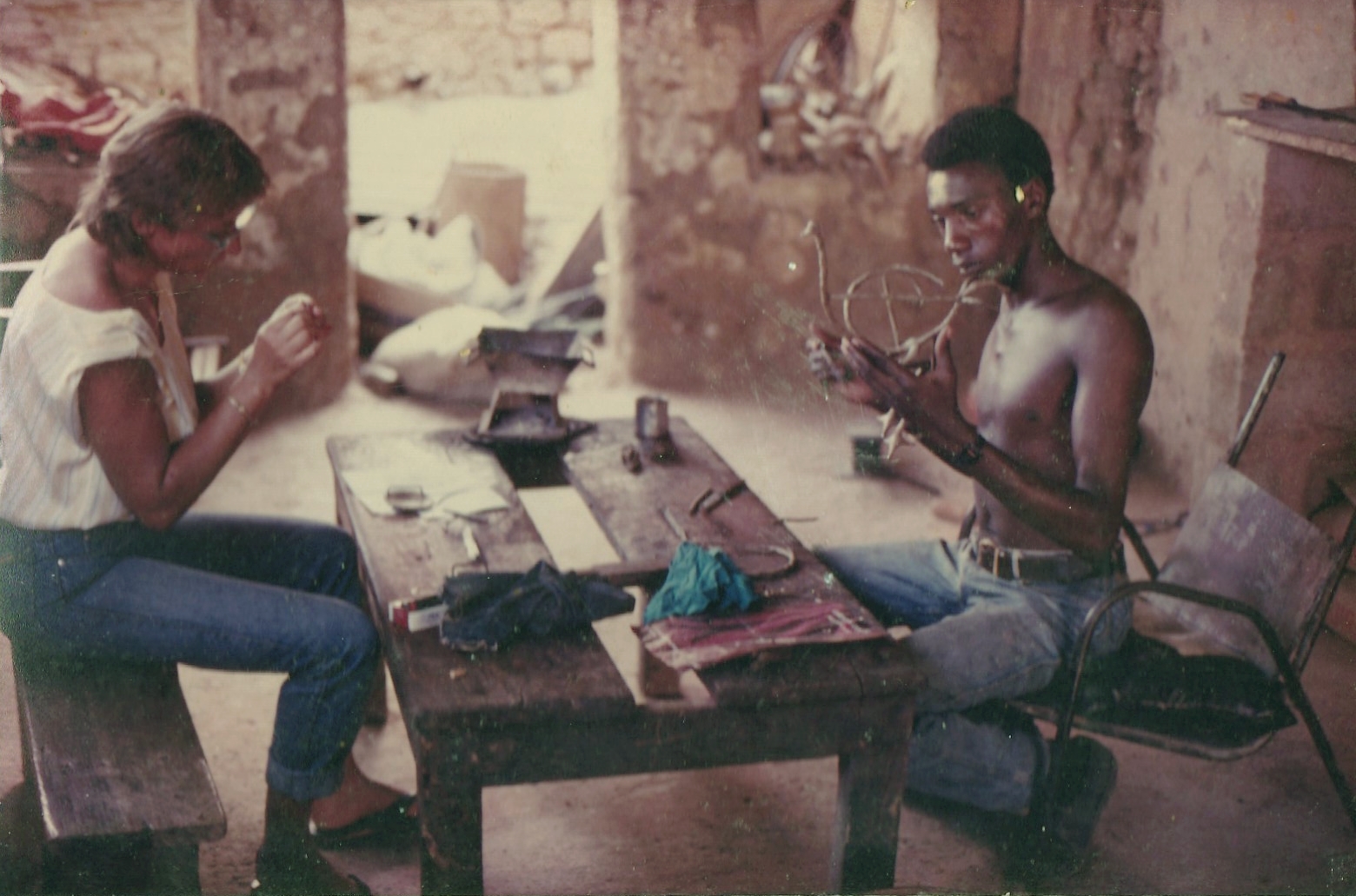 ---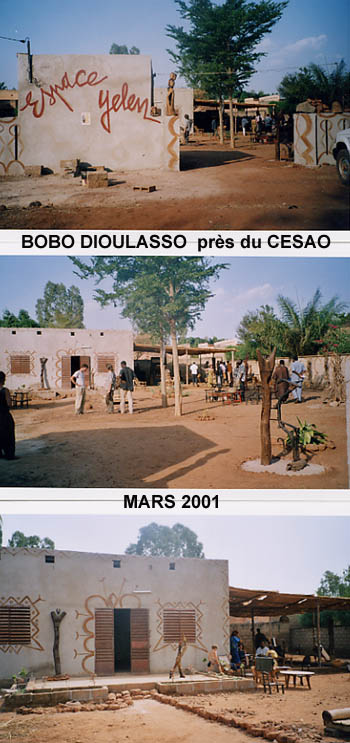 In March (Burkina) and June (France) 2001, he participated in the Sculpture Symposium organised by the Ass. Terre Blanque
"The artworks exhibited at this event were created during the first sculpture symposium which took place from 7 to 24 March 2001 at the Espace Yelen in Bobo Dioulasso. This meeting, organised by two partner associations, ASPAH (Bobo Dioulasso) and CCA Terre Blanque (France), brought together twelve French and Burkinabe artists around a common theme: love and death.
The choice of theme is not insignificant, are not love and death the foundations of art for all human societies? Our bias is to question art from the sources that allowed its emergence. We have given the floor to artists on this question, considering that they represent the mediators, the visionaries of our time.
Their material thinking provides insights into the world that it would be interesting to take more into account to inform the future.
with Alassane Drabo, Saliou Traoré, Tidjane Sekou Traoré, Michel Bonnal, Marianne Catroux, Sidikiba Camara, Linda Shepard, Nadine Debay, Rev'ilo, Abou Traoré, Takité Kambou and Michel Sam
President of ASPAH: Dah Dieudonné
Burkina Faso Coordinator: Yoni Richard
Coordinator France: Stéphanie Amiot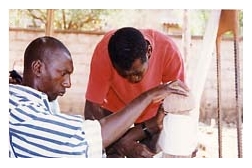 L'amour et la mort sont deux choses qui vont ensemble, c'est comme une bobine de tisserand, elles sont liées.
Selon le déroulement de la vie, « Mogo bito dia nan co ra »
ou « si on aime quelque chose on peut mourir pour ».
Si deux personnes s'aiment, elles sont prêtes à mourir pour l'amour de l'autre.
---
Quelques photos à partir des années 2000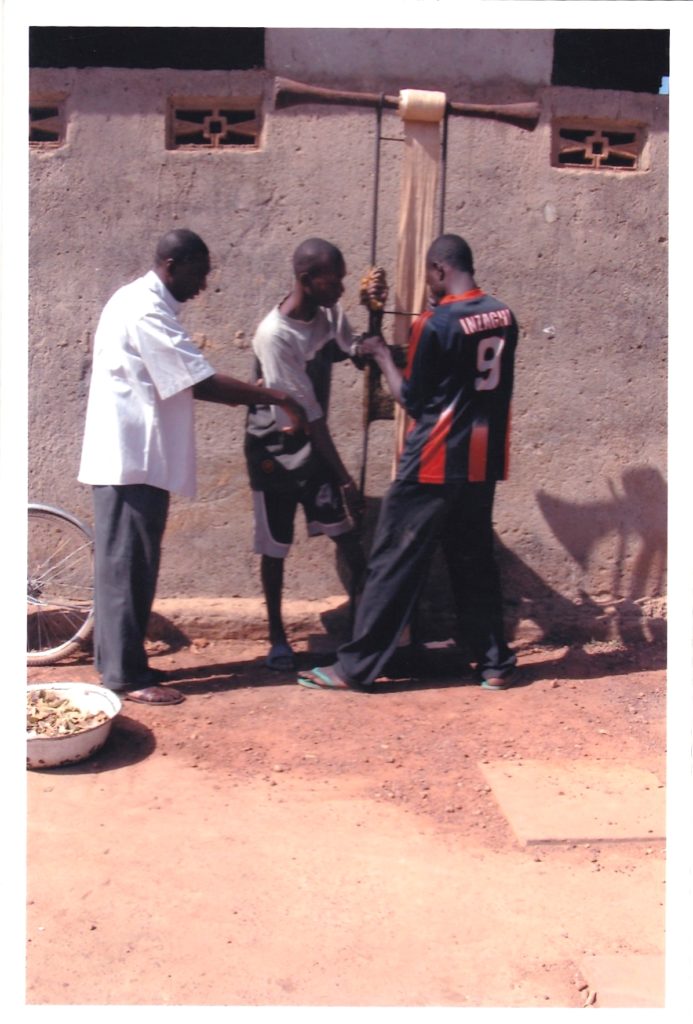 ---
Espace Tiphaine Bastille et Elisabeth Mouillé « Les afriques » exposition collective du 5 au 31 décembre / France – 2001
Hotel Sarakawa Gallery – Lomé / Togo – 2002
Galerie Térang'art Dakar / Sénégal – 2002
International Salon of Arts and Crafts – Ouagadougou / Burkina-Faso – 2004
Galerie des Champs à La Pierre – Isère / France – 2007
A la Jonquille – Genève / Suisse – 2008
Biennale de Dakar avec Terang'art mai et juin / Sénégal – 2008
---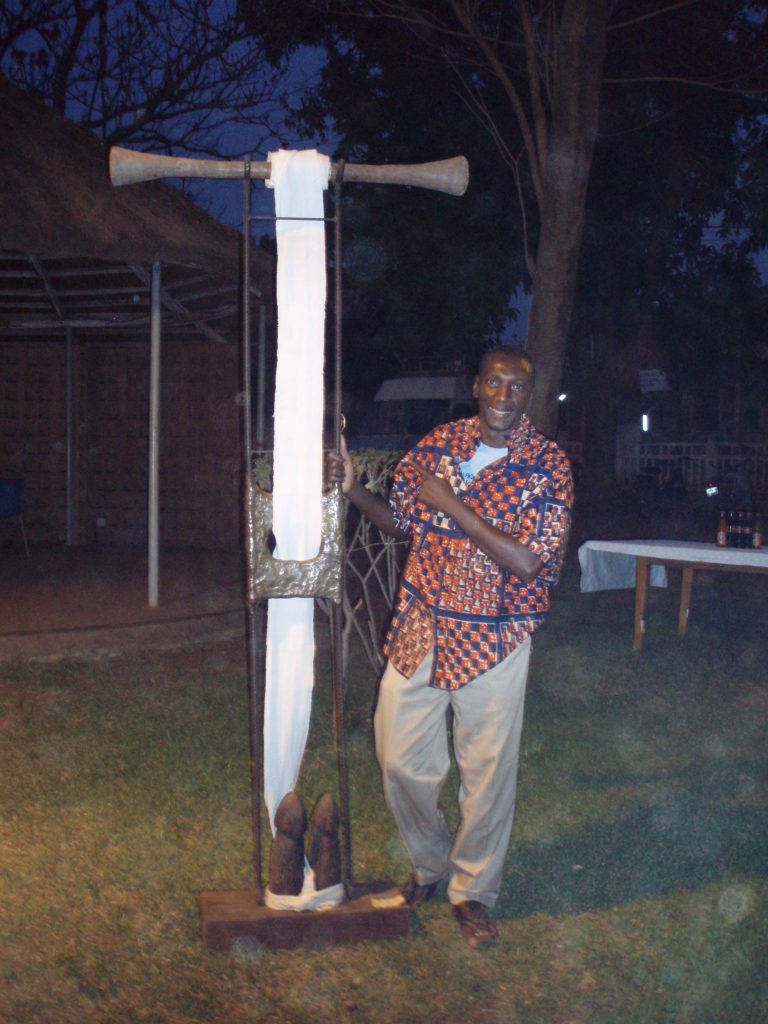 Il poursuit ses recherches et on peut le suivre sur cette exposition au CCF de Bobo Dioulasso en 2008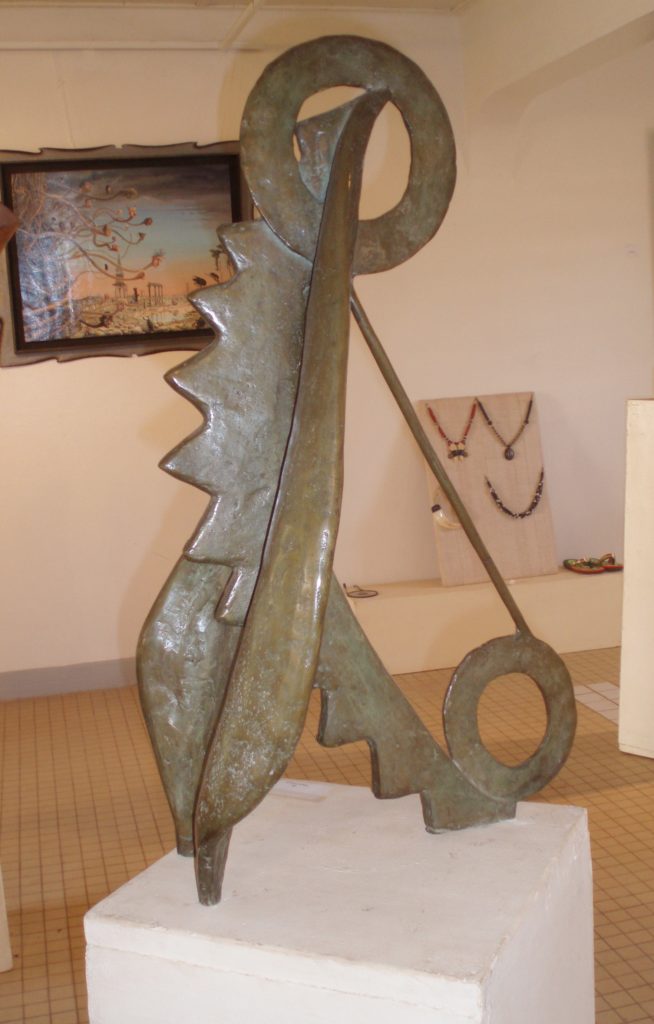 ---
---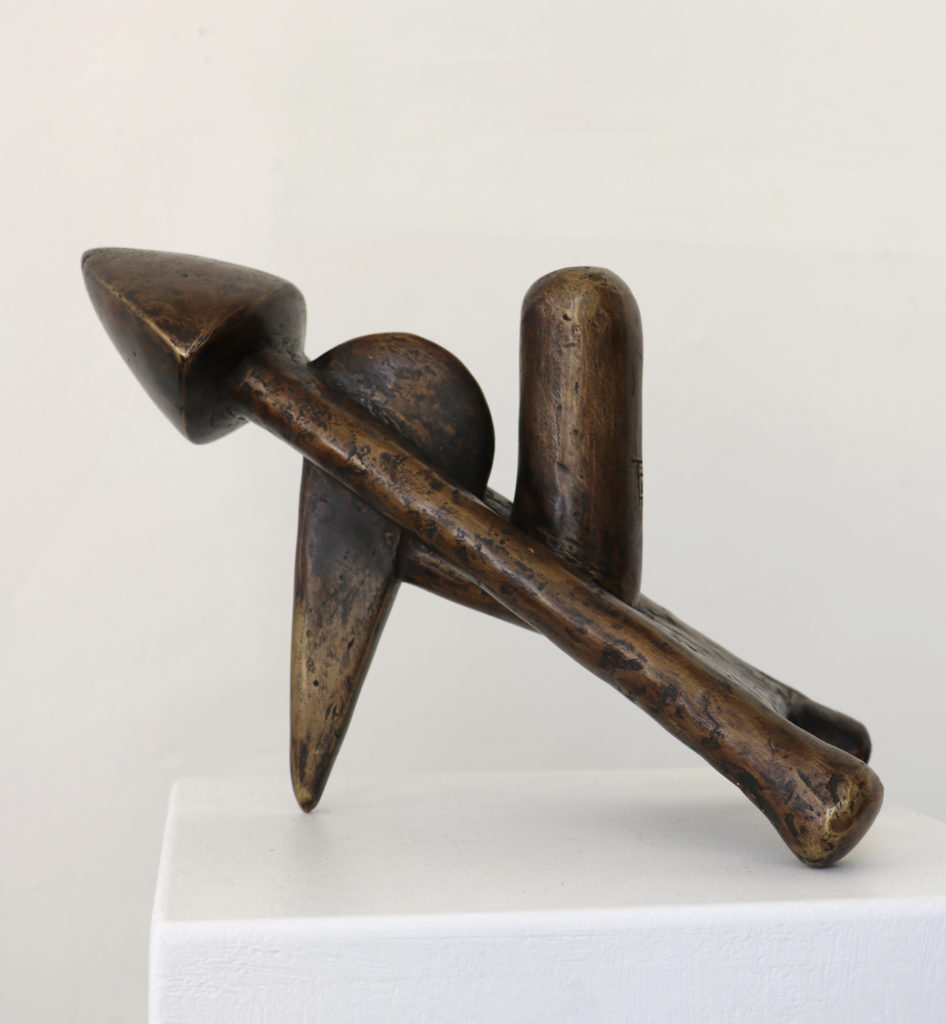 Exposition permanente à la Galerie Diversity / Cote d'ivoire – 2012
The Atlanta AKWABA Arts Festival, novembre / Ghana – 2012
« Bobo ville ouverte, l'Institut français de Bobo-Dioulasso et Abou Traoré » invitent les Dplacés octobre et novembre 2014 / Burkina-Faso
---
---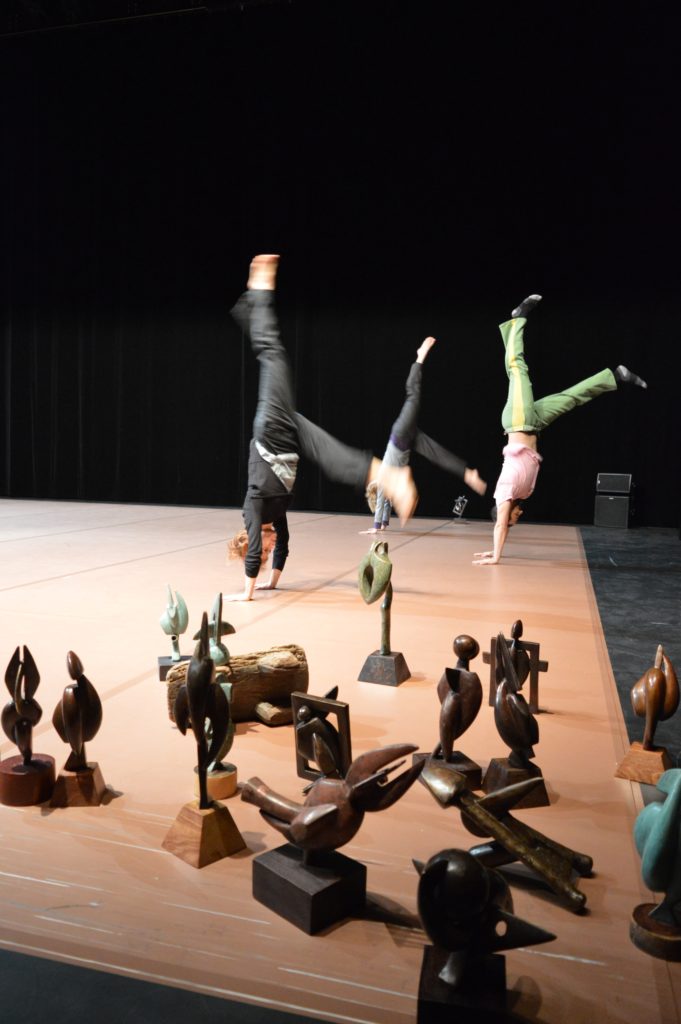 En 2015, la Cie de danse Lanabel, introduit une vingtaine de bronze d'Abou Traoré dans la scénographie de la pièce chorégraphique ATROPOS.