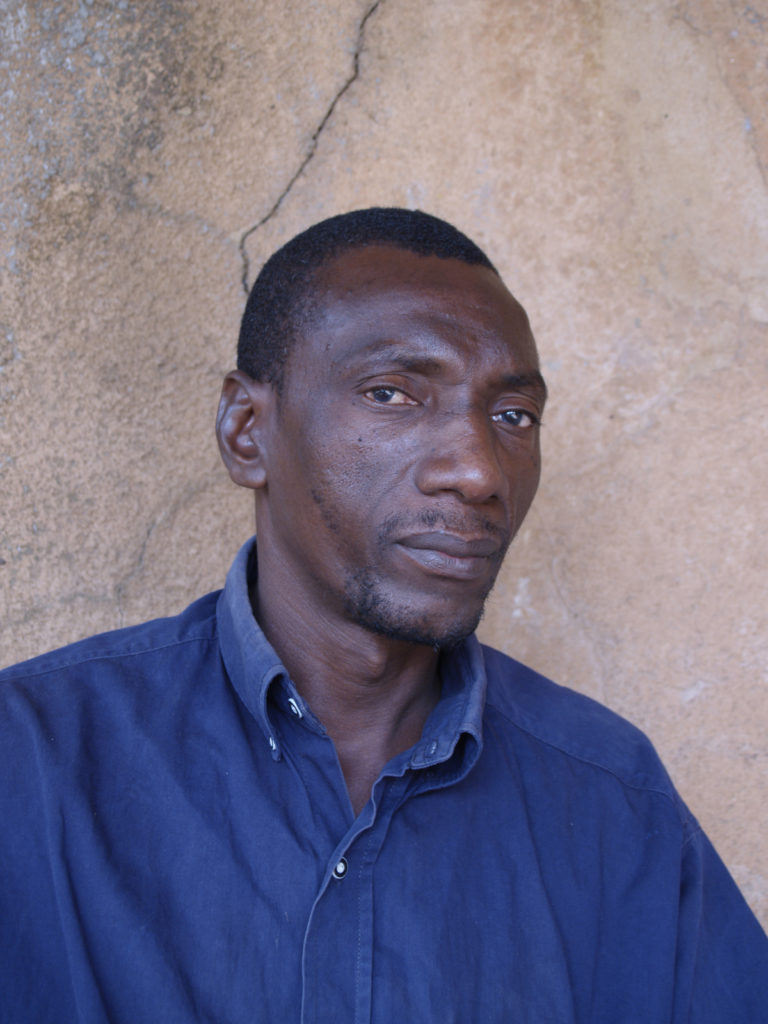 Born on 1 January 1960 in Bobo-Dioulasso in Burkina-Faso, then Haute-Volta, Abou Traoré comes from a line of blacksmiths - a symbolic and social charge beyond the technical dimension of the work.
He received the ancestral technique of lost wax from his father, Assane Traoré, and began his training at the age of 10 in the family workshop.
He has been fusing and sculpting in his own name since 1983, when he broke away from the productivism of his family's workshop and turned to artistic creation. He has also made improvements to the bronze technique in the Koko district of Bobo-Dioulasso (District of the bronziers).
His plastic originality highlights a creative artist and makes him noticed by the French Cultural Centre of Bobo-Dioulasso which will exhibit him many times.


His meeting in 1984 with Swiss and French sculptors of Groupe Fuzion such as the artist Pierre Jaggi marks a turning point in his work. He joined the group from 1984 to 1991 and exhibited with them in France and Switzerland.
In 1990, he won the 1st Prize of the National Culture Week (SNC Bobo-Dioulasso).
In 1991, he was recognized by Pierre Gaudibertwho was then in charge of the Museum of African and Oceanian Arts in Paris, who quoted him in his book "Contemporary African Art".
Since 1994, he has participated in numerous artistic meetings in France as well as the Togo in Lomé (Asso. Ewolé).
He also participated in the second edition of Ouag'art within the French Cultural Center then directed by Guy Maurette.
In March 2001, he participated in a symposium with artists from CCA Terre Blanc (France) in Bobo-Dioulasso. This meeting reoriented his work towards greater abstraction.
In 2003, he participated in the Biennale off de Dakar in the Terangart Gallery.
He regularly sells his work to African and European collectors.
The Burkinabe state has given him several public commissions.
In 2012, he was identified by theAgence Deneulin which promotes its work in France and in Europe.


Interview by OBART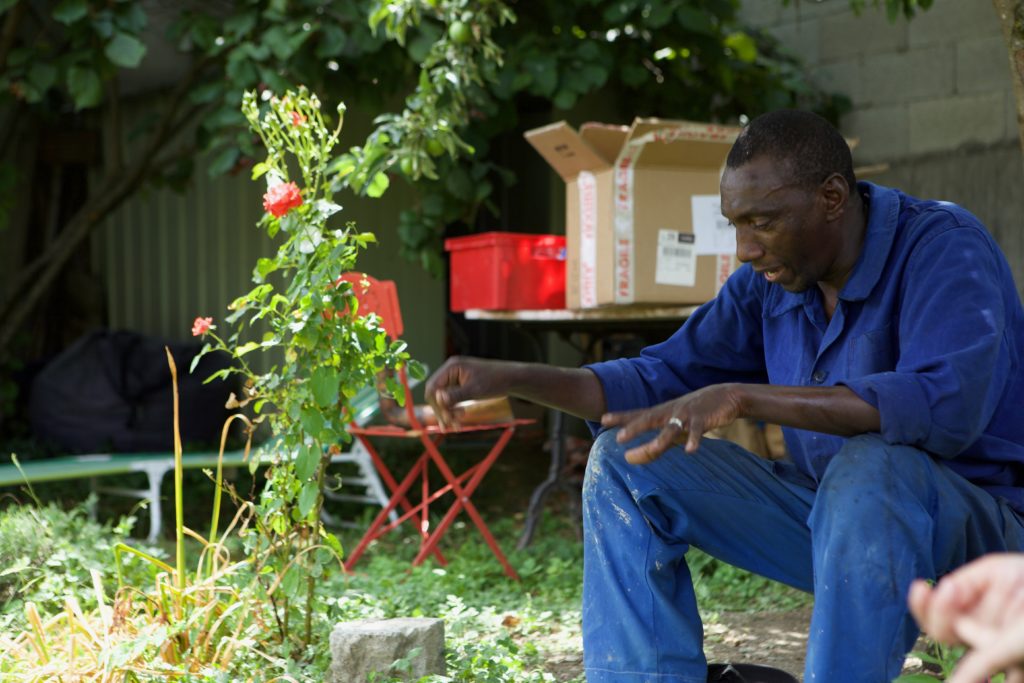 Recently his work has been shown at PIASA-Paris (Exposition Le Cube), Galerie Art-Z |Olivier Sultan-Paris, in Comœdia in Brest - France andINSA de Lyon in a common exhibition with Leslie Amine.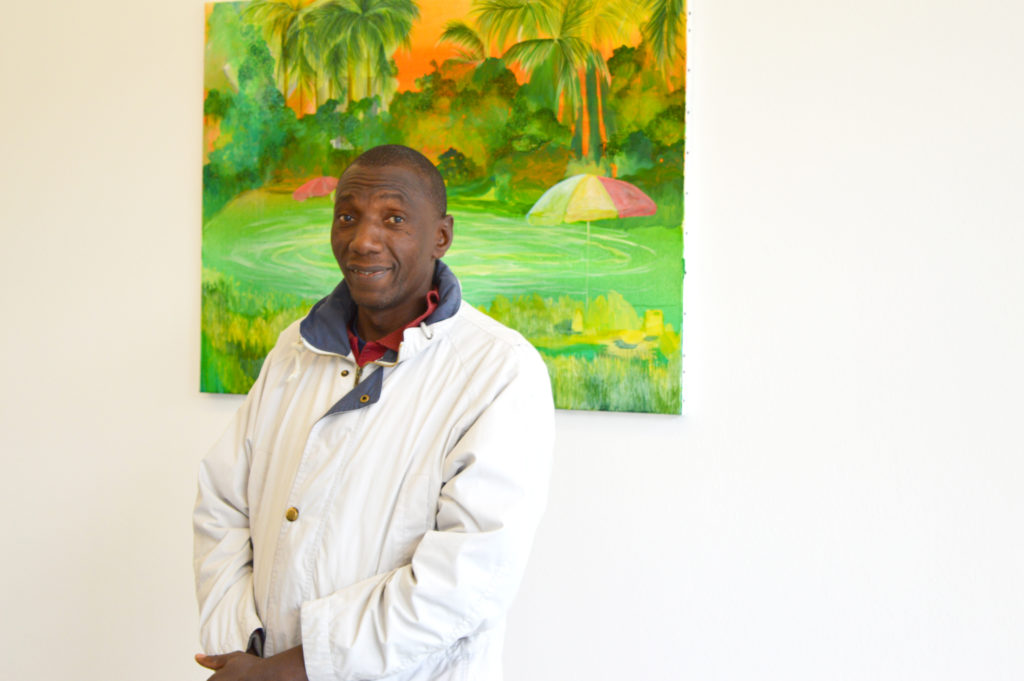 EXHIBITIONS
2022 Salon Annecy, du 23 au 26 septembre
2022 Feel the spirit mise en place par la commissaire d'exposition Sandra Agbessi, juin et juillet
2022 Salon ArtExpo, Chambery, avril
2021 KA-FU, POP-UP galerie au 59 rue Charlot à Paris 3ème, novembre

2021 Biso Off - Maaneere Workshops, from 8 to 23 October
2021 Espace Comoedia à Brest

2021 Akili-Ko à l'Institut français de Ouagadougou
2020 Galerie Art-Z à Paris
2019 BISO Off Ouagadougou
2018 Le Cube PIASA-Paris || Art-Expo à Chambéry
2017 Echomusée à Paris en lien avec Chaillot en partage à la Goutte d'Or || INSA de Lyon avec Leslie Amine || Galerie Ruffieux-Brill à Chambéry
2016 Espace Paul Jargot in Crolles
2015 Saint-Jean de Dieu medical centre || Fort Barraux (Isère) with the Serbian painter Mile Saula || Rocheplane medical centre in Grenoble
2014 Galerie Deneulin à Barraux (France) || Centre des Arts de Meylan (France)
2012 // vue de l'atelier-exposition d'Abou Traoré
2008 A la Jonquille – Genève/Suisse || Biennale de Dakar avec Terang'art/Sénégal || CCF de Bobo-Dioulasso
2007 Galerie des Champs à La Pierre - Isère/France
2005 Espace Yeleen in Bobo-Dioulasso
2004 International Salon of Arts and Crafts – Ouagadougou/Burkina-Faso
2003, Dakar Off Biennial at the Ternagart Gallery || Espace Gondawana in Ouagadougou
2002 Hotel Sarakawa Gallery – Lomé/Togo || Galerie Térang'art Dakar/Sénégal
2001 Echange sculpturel franco-burkinabè – Espace Yelen
1995 Henri MATISSE Cultural Centre - Bobo-Dioulasso Burkina-Faso
1994 à Ouag'Art – Ouagadougou – Burkina Faso || Ewolé à Lomé
1993 Centre Culturel Henri MATISSE - Bobo-Dioulasso/Burkina-Faso || Biennale de Marseille - France
1992 Centre Culturel Georges MELIES – Ouagadougou/Burkina-Faso
1991 Château de Rolle – Suisse avec le Groupe Fuzion
1990 Provincial Museum of HOUET - Bobo-Dioulasso - Burkina-Faso
1995 Henri MATISSE Cultural Centre - Bobo-Dioulasso Burkina-Faso
1987 Sandillon - France (with the group Fuzion at the Grands Marais artistic season) || Exhibition at the Galerie Primaire - Switzerland ARTISTIC MEETINGS
1985 Terrasson (Dordogne) – France || Beaurepaire (Isère) – France
1984 La Roche-Vineuse – France